Take a Closer Look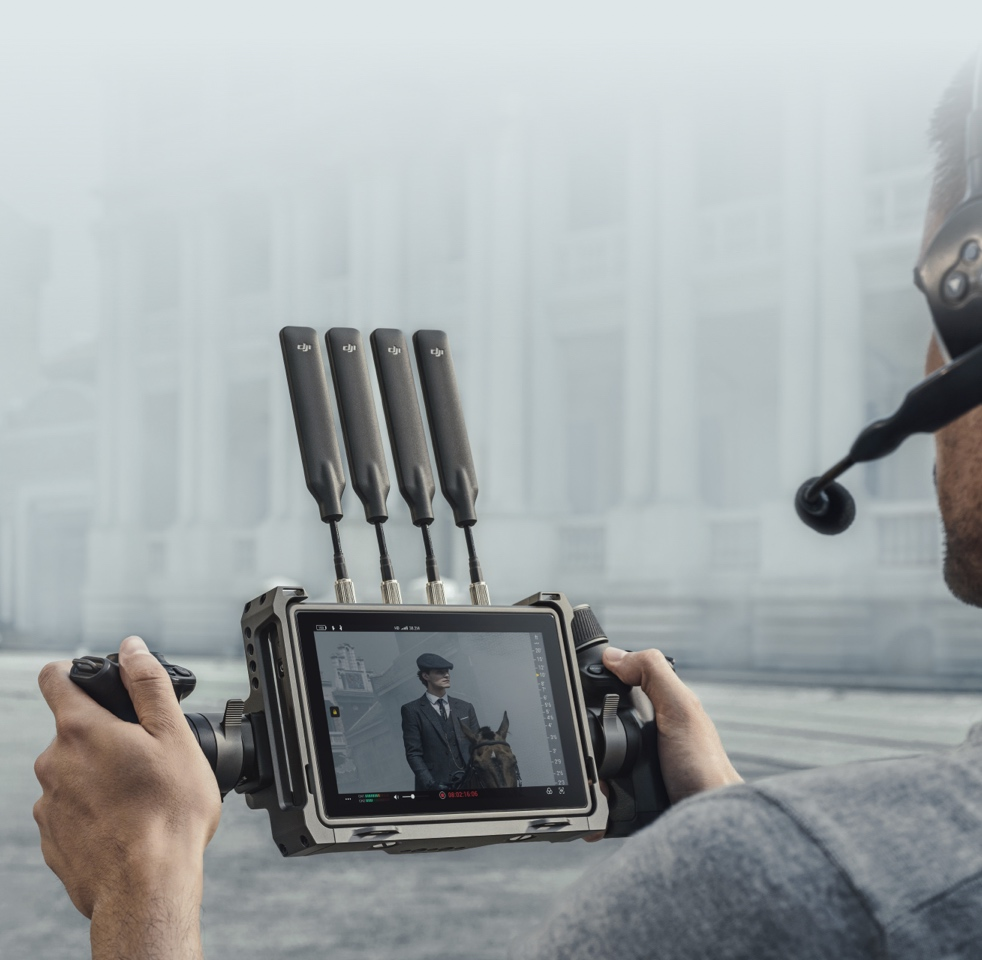 Long-Distance HD Live Feed
O3 Pro video transmission technology offers an incredible 6km/20,000ft [1] transmission distance. It also supports transmission at 1080p/60fps.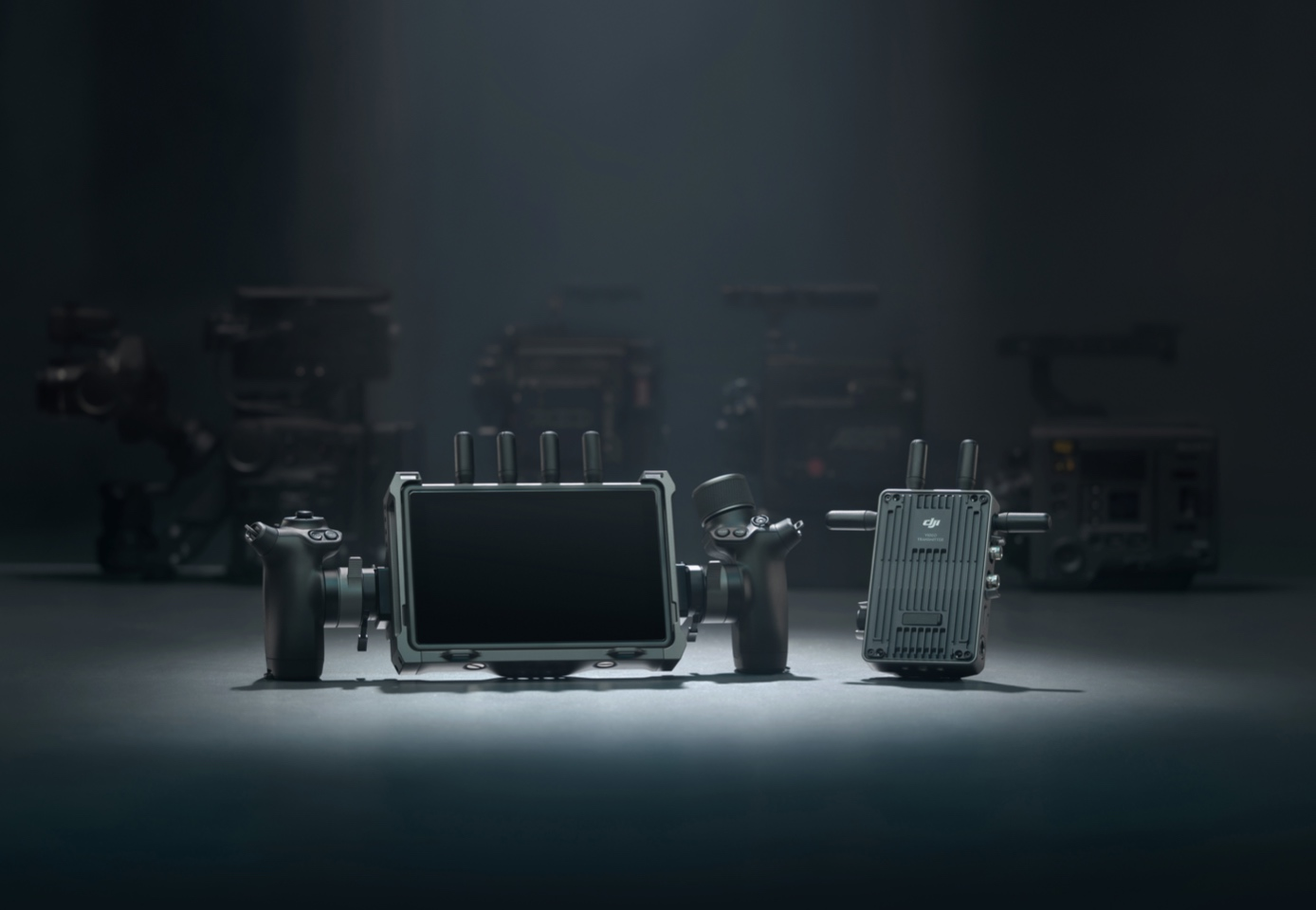 Integrated Wireless Receiver
Integrating monitor and receiver with many expansion features.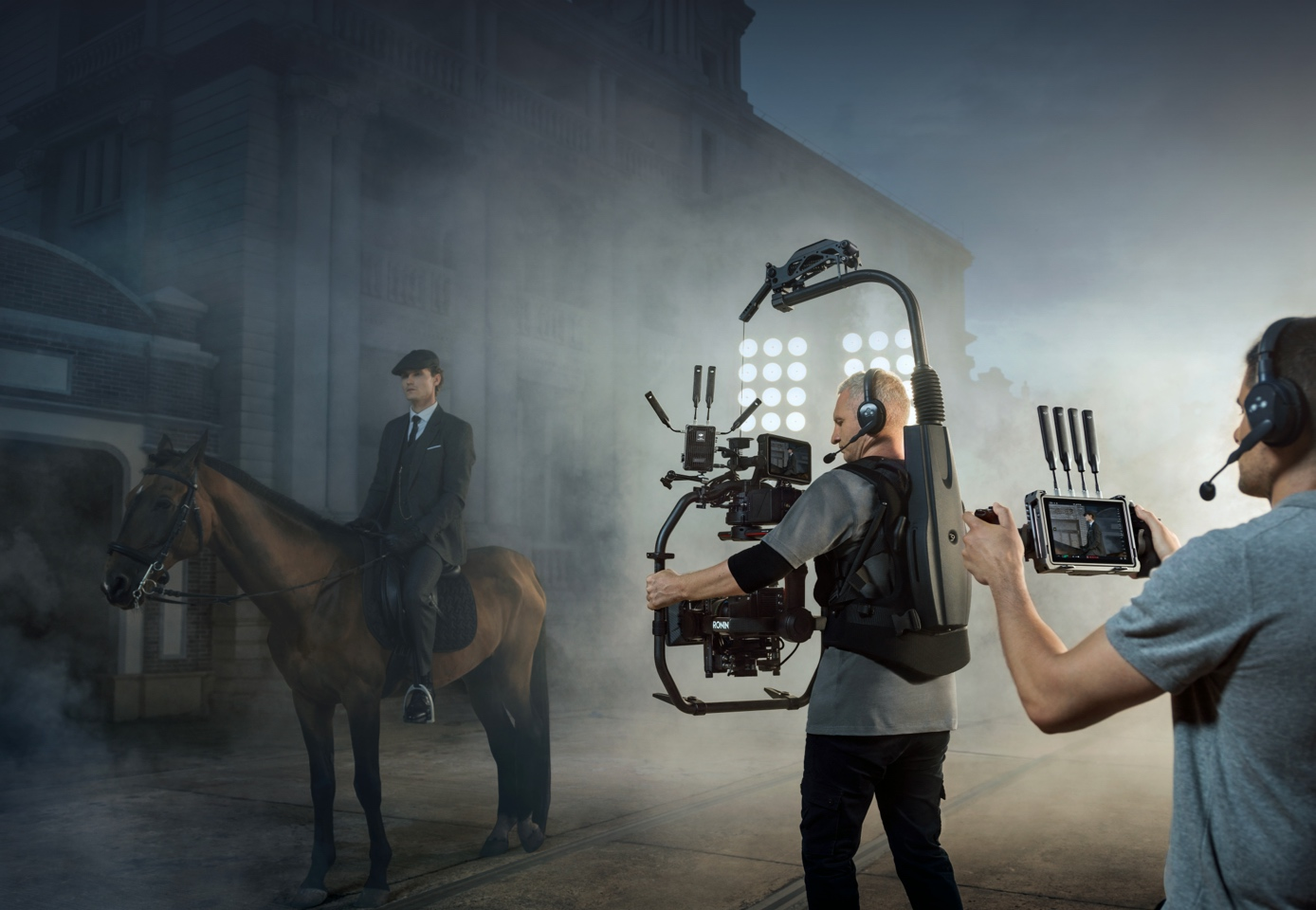 End-to-End Ultra-Low Latency
Uses the same chip solution as Ronin 4D, with every link explicitly optimized to provide end-to-end ultra-low transmission latency.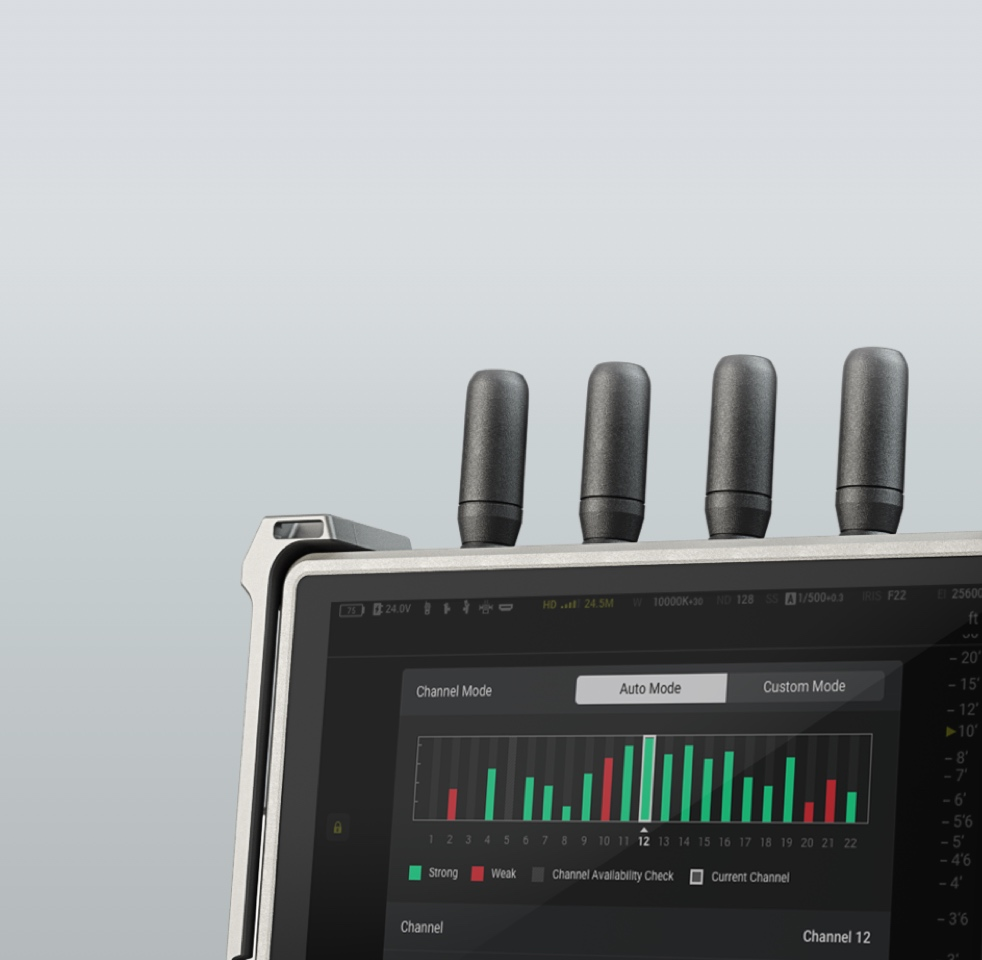 Triple-Band Seamless Auto Hopping
Supports triple-band automatic frequency hopping between 2.4 GHz, 5.8 GHz, and DFS. It also automatically scans the electromagnetic environment for the optimal wireless channel.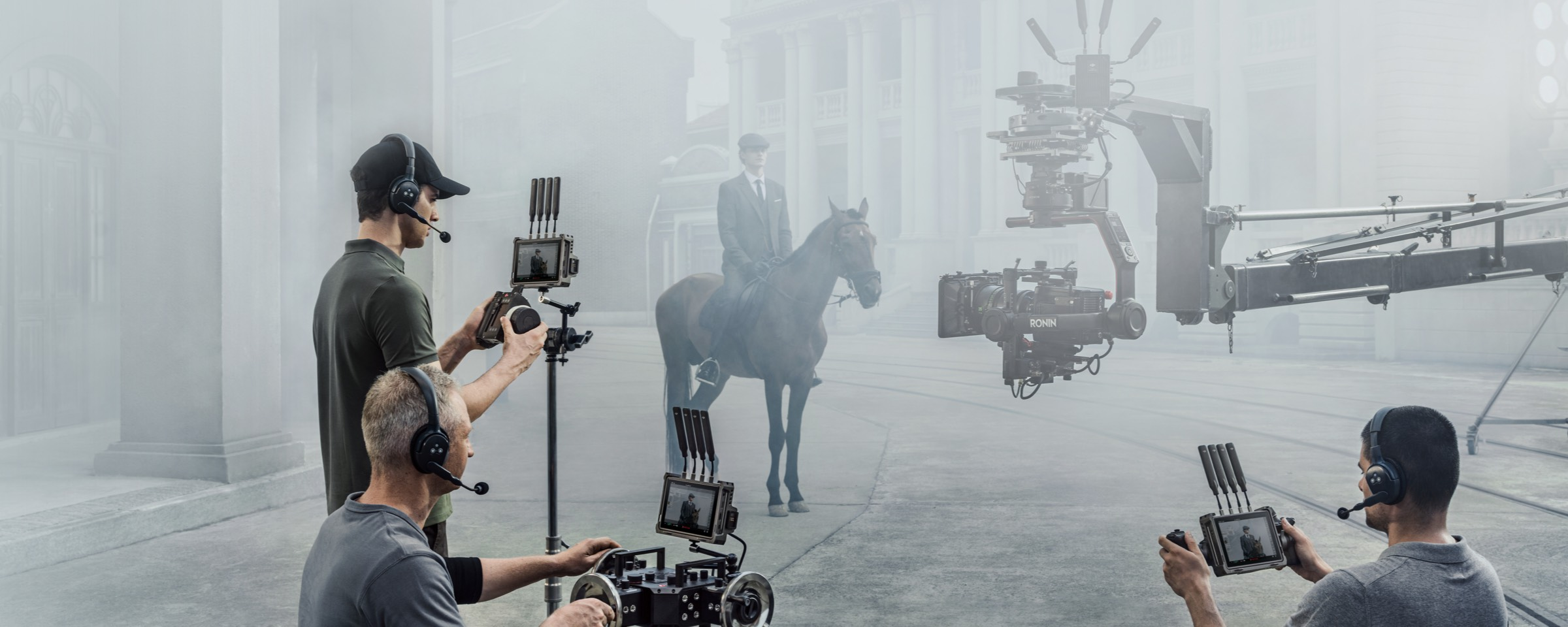 Remote Gimbal/Focus/Camera Control
When used with devices like Ronin 4D Hand Grips or DJI Master Wheels, [2] you can remotely control Ronin 2, RS 3 Pro, focus, and camera functions.